RESEARCH AND DEVELOPMENT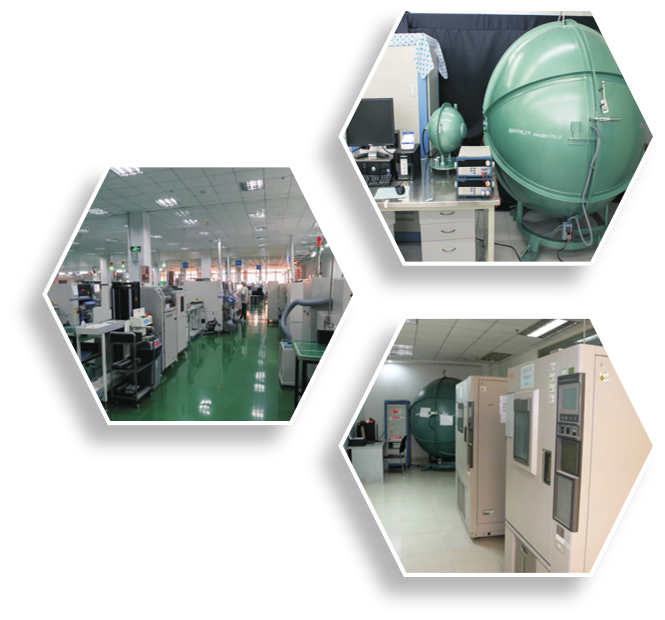 Dongguan Pan American electronics Co., Ltd. Is a collection of design, research and development, production, sales in one of the green environmental protection energy-saving lighting enterprises, but also a pure export-oriented enterprises.
Pan American
has more than 500 employees, plant area of more than 30,000 square meters. The company has a strong r&d team and perfect modern management system, according to industry characteristics and environmental characteristics, by the market a line personnel insight into our site environment and in-depth communication with customers, survey feedback to company research and development center, industry research and development team working on the research and development design, to ensure that the products for the effective and practical and reliable.
The company's product positioning has always taken the industry's high design standards as the basic requirements of product development, the pursuit of industry status. Market-oriented, through the use of LED high efficiency, energy saving, long service life, green environmental protection and other characteristics, according to the high standards of LED, from product research and development, process design, material selection, product manufacturing, every step and procedure to implement strict monitoring.
THE MARKET LOCALIZATION
Realize The Diversification Of Products And Markets
1. Continue to expand and strengthen the current distribution network and platform for OEM services and localized services in foreign markets.
2. Taking the new energy innovation as an opportunity, actively participate in the industrial revolution of shale gas and combustible ice, actively develop educational lighting products, and achieve a leap in the company's overall profit model and profit level.
3.actively develop new energy high-tech products, such as electric appliances, explosion-proof connectors, explosion-proof circuit controllers, etc.
4. Establish a professional team and actively participate in the industry of intelligent lighting, intelligent control, smart home and smart city.
5. Actively enter the markets in Europe, Australia, South America, the Middle East, Russia, China and so on.
6. Vigorously build and maintain the brand, strive for a new level of brand awareness, strive to create an international brand of lamps and intelligent products in the next five years.
SERVICE
Overseas Distribution Services
At present, there are eight warehouses in North America, providing customers in North America with good value-added service of product distribution. Our commitment is: 1. Deliver goods to customers within 24 hours; 2. Localized after-sales, installation and maintenance services in the United States.
OEM S
ervice
OEM services for major customers and large distributors in the US, such as: Rexel, Graybar, CES, CED, Wal-Mart, Johnson Control, etc.
Project Contracting Service
Provide lighting engineering installation, design and other services.

Direct customer sales
Direct end customer sales, 5 - year warranty